Teacher Team
Sneha Abraham/Principal & Mathematics and Accounting Teacher
Dr. Sneha Abraham is the Principal of Toronto Scholars Collegiate. She teaches grade 9-12 Science, Mathematics and Accounting courses at Toronto Scholars Collegiate. She is an Ontario Certified Teacher with a passion for teaching, guiding and advising students. She holds a Bachelor of Science in Biology, a Master of Education, Master of Science in Biological Science, a Master of Business Administration and a Doctoral degree in Educational Leadership. Her doctoral dissertation (quantitative research) was in relation to seeking best practices for effective teaching through online learning.
David Freyger/English and Business Teacher
Mr. David Freyger is an Ontario Certified Teacher with over 10 years of teaching experience. He has taught English, Business and Social Science in both public school boards and private high schools, as well as various tutoring institutions.
Martin Segard/Online Course Development Lead & English and Science Teacher
Mr. Martin Segard is the online course development lead and part of the science, English and ESL departments of TSC. Mr. Segard is an Ontario Certified teacher. He holds an Honor's Bachelor of Science degree, with a Major in Biology and a Minor in English from the University of Ottawa, and a Master of Teaching degree from the University of Toronto's Ontario Institute for the Studies of Education. He is an uplifting, and supportive teacher who will work with students to help them achieve their goals.
Mary Semchyshyn/English Teacher
Ms. Semchyshyn is an experienced OCT teacher that has worked for numerous tutoring centers and private schools. Her professionalism, dedication, and enthusiasm for subjects and students bring a unique experience to learning. She holds a Bachelor of Arts from the University of Toronto in English Literature and Art and Art History. She acquired her Bachelor of Education from the University of Windsor. Ms. Semchyshyn has volunteered for many organizations, including the Toronto Public Library's Leading to Reading Program to being a docent at the McMichael Art Collection. She is a passionate, energetic lifelong learner who inspires and motivates students to achieve their greatest potential.
Jane Zhang/Director, Student Coordinator & Recruitment Manager
Vincent Le/Student Recruiter
Jennifer Mai/Office Assistant
Krishna(Kris) Nankissoor/Math Teacher
Kris has a Bachelor of Science (Honors) in Mathematics and Physics from York University. He has attained the Principal qualification from the University of Toronto, and used to work in the Peel District School Board.
Miguel Velasco/Online Course Developer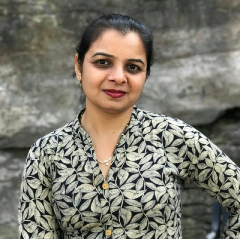 Nidhi Vyas/Computer Science Teacher
Nidhi is an Ontario Certified Teacher with over four years of experience teaching high school. She has also developed online courses in various subjects. Her areas of expertise are Math and Science.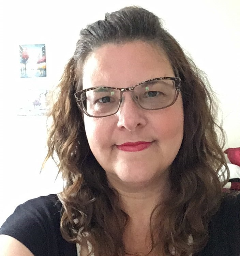 Nancy Santamaria/English Teacher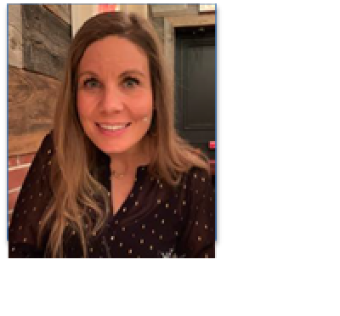 Erin Weir/Online Course Teacher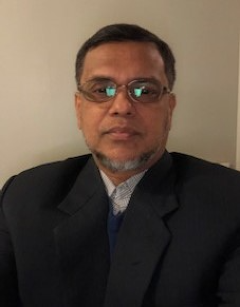 Pear Ahmed/Science Teacher
I have been tutoring and teaching high school Math, Physics and Computer Science courses for more than 10 years as per Ontario Curriculum in Canada. I also worked as a Teaching Assistant and Graduate Assistant at the University of Windsor and Carleton University in Canada. I also taught few Programming courses at Carleton University at Ottawa, Canada. I obtained Bachelor of Computer Science degree and double Master's degree, one in Computer Science and the other in Civil Engineering, from Canadian Universities.